REAL PEOPLE, REAL RESULTS
learn about the job seekers I've helped
A NOTE FROM STEFANIE
Thank you for trusting me with your job search
I'm proud of my clients' results since Resume Revivalist started in 2017. With 200+ job seekers served, I have helped professionals at every level find, apply, interview, and accept offers for their dream jobs.
Every client has a unique set of circumstances that bring them to me, and I'm happy that they've trusted me to help them get to the next step in their career.
Some of my clients haven't updated their resume since the 90s. Some have been trying for months to get a single interview. And some clients need a coach to be by their side during every step of the hiring process.
While I make it a point never to share personal information about my clients, I think it's important to share where they've landed after working with me.
I'm often asked, "What is your success rate with your clients?" I always say that while I cannot guarantee that you'll get a job after working with me (after all, I'm not the one interviewing), I can guarantee that if you follow my guidance, you will land interviews within 3-4 weeks.
Please keep reading to learn more about who I've helped. And if you're interested, there's a link at the bottom of the page to schedule a time to chat with me one-on-one. It's free, so you have nothing to lose!
CLIENT INDUSTRIES
Serving job seekers across industries, and around the world
CLIENT TITLES
Helping job seekers at every job level
High School Graduates

Graduate Students

Human Resources Rep

IT Coordinator

Customer Service Rep
Clinical Hospital Coordinator
Communications Manager
Data Analyst
Executive Assistant
Global Analytics Manager
Global Enterprise Advisor
Graphic Designer
Human Resources Manager
Logistics & Transportation Manager
Online Community Manager
Phlebotomist
Product Manager
Program Manager
Relationship Manager
Solutions Specialist
Sr Associate, Communications
Sworn Police Officer
Software Engineer
Nurse Manager

Charge Nurse

Outreach Market Lead

Director, Operations

Chief of Staff, Government

Creative Director

Director, Marketing

Director, Engineering

Director, Digital Marketing

Department Chair & Sociology Professor

Director, Client Coverage

Director, Business Development

Sr Manager, Global Accounts

Nurse Practitioner

Sr Graphic Designer

Sr Director, Growth Marketing
Head of Software Project Control & Management

Head of Strategic Sourcing and Procurement

AVP, Information Technology

VP, Engineering

VP, Global Marketing

VP, Network Development

VP, Retail Operations

VP, Health Economics
VP, Degree Programs
VP, IT

Chief Marketing Officer

CEO, Governance and Compliance
HIRING COMPANIES
Where some of my clients have landed a job


Hear more from job seekers like you
"Stefanie is a fantastic collaborator. She is able to efficiently distill the key points of our conversations, both from email and phone calls and craft a narrative that effectively documents my career highlights and objectives. She is both efficient and generous with her time which is rare. I would highly recommend Stefanie for anyone who needs a resume that will open the door to that next great career opportunity."

Greg P.

VP, Global Marketing
"Stefanie knows how to personalize your resume to highlight exactly what employers are looking for. After I applied for jobs with the resume she wrote, I received three invitations to interview right away! I was very pleased with the personal attention I was given, and now I am happily employed with a great job!"

Lisa D.

Nurse Manager
"Stefanie has great attention to detail. She's very responsive, and easy to work with."

Folshade O.

Nurse Practitioner
Click to read what happened with each client
Challenge
Elizabeth had a few incidents at work that made her feel like there had to be something better out there for her. A challenging coworker made going to work every day seem like a chore. On top of that, she was not enjoying her work anymore. Seeking to find a role in marketing where she could utilize her expertise in customer relationship marketing and her passion for creative design, Elizabeth wanted to leave her current company and move into a leadership position somewhere else.
Solution
Elizabeth's resume was an extensive list of responsibilities over her long tenure of more than 15 years in marketing. She had a few results peppered throughout the document, but those results got lost in her multi-page resume. To organize and cut the content, we first determined the types of jobs Elizabeth thought she might like based on her background and desire to advance her career.
Next, we loaded her resume with impactful results, ensuring that they focused on her contributions to the company's revenue performance. Finally, I cleaned up the fonts, grammar, punctuation, and overall design of her resume to make it catch a recruiter's eye.
Then, over the next several weeks, I worked with Elizabeth to find interesting jobs she qualified for. I also tailored her resume and cover letter to improve the odds of her applications getting a callback for an interview. Elizabeth hadn't looked for a job outside of her company in over a decade, so she frequently emailed me to ask questions and get advice on finding jobs both online and through her network. I also helped her clean up her LinkedIn profile to match her resume and perform well in search.
Results
After rewriting her resume to focus on leadership positions, I found several positions for Elizabeth to apply for that met her criteria and matched her qualifications. Within five weeks from the time she started submitting applications, she got an interview for a job at Fortune 500 company.
Challenge
Ashley felt stuck in her job and didn't know what she should do to get out of it. She'd been working at the same company for over 9 years, and recently there were some organizational changes that made her team understaffed and undervalued.
Solution
Through a one-on-one coaching session with me, Ashley identified that she wanted her next position to be closer to home, provide better benefits and pay, and give her a sense of feeling connected to her work.
From there, we determined that her resume needed to be rewritten to target the types of jobs that would help her achieve her goals. To do that, we worked together to define not just her responsibilities in her current role, but most importantly, her results. We also took off her past work experiences that did not tie directly to what she wanted now. Doing so cut her resume down to one page and made it easier to read.
Results
After working together to determine her career goals and develop her resume, Ashley found and applied for several jobs in her field that met her criteria and matched her qualifications. Within three weeks of submitting applications, she had an interview for her preferred job closer to home. Within four weeks, she was called for a second interview for the position.
Challenge
Susan was ready to move out of her current job because it was not exactly what was promised to her when she accepted the position. She also had challenges with her demanding and demeaning manager who provided her with little to no support.
Solution
Susan signed up for my Job Search Bootcamp, and we started meeting weekly to go through each step of the progream. Based on Susan's work history, credentials, and desire for work/life balance, we concluded that she should explore two career paths—hospital nurse management and corporate case management. We also determined that she wanted a new job where she'd have a flexible or remote work environment so that she could visit out-of-state relatives more often.
I rewrote Susan's base resume to make her skills stand out, her contributions clear, and the format easy to read. She had more than 20 years of experience in nursing, so she needed my help deciding what to include and what to exclude from her resume.
After her resume was complete, I wrote her a base cover letter and LinkedIn profile to showcase her results further. Then, Susan started applying for jobs.
Results
Susan applied for a nursing job with a major hospital in her area and a case management job with a national health insurance provider. Within two weeks from the time she submitted her applications, she had interviews set up for both positions. Within four weeks, she received and accepted a job offer for one of the positions.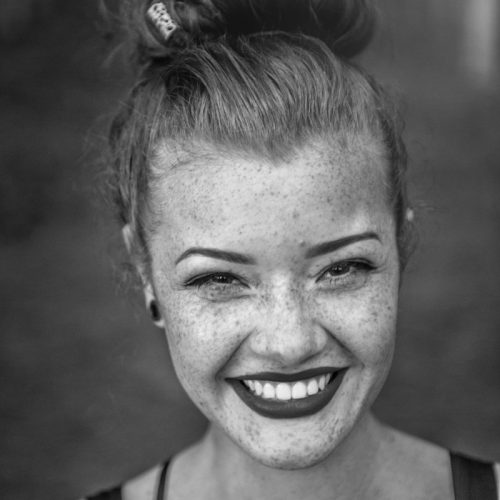 Challenge
Melissa came to me for resume writing help when she found a specific job that caught her eye. She hadn't cleaned up her resume in years, and the clock was ticking for her to get her application in for the job. Melissa knew it would be the perfect job for her, so she was eager to get her resume in tiptop shape so that she could apply.
Solution
Because Melissa came to me with a job link, it made it simple for me to write her resume in a way that showcased her skills and experiences and directly linked back to the requirements in the job description. The process for creating Melissa's resume was quick and straightforward. I exchanged a few emails with her to provide detailed information about her work history and within a week, she had a tailored resume that she could use to apply for her dream job.
Results
The day after Melissa received her new resume from me, she applied for the job she really wanted. In that same week, Melissa was called to interview for the position. While she didn't end up being a finalist for the position, her new resume gave her the confidence to keep looking and applying for jobs that caught her eye.