GET HIRED FASTER
Learn how to write the perfect resume and dramatically increase the number of interview requests you receive.
BUY NOW
Write your resume at your own pace. The course includes five detailed video modules with step-by-step instructions that allow you to write your resume in your own time.
See the course instruction in action. At the end of each module, you'll see how the module instruction applies to a real-life sample resume.
Take this course from anywhere. There is no membership required to access the course and you can choose when and where you want to watch it.
This course is perfect for:
•  Graduating seniors

who have little real-word experience
•  Entry to mid-level professionals

who are not getting interviews from their current resume
•  Professionals seeking a competitive advantage 

over the job hunt competition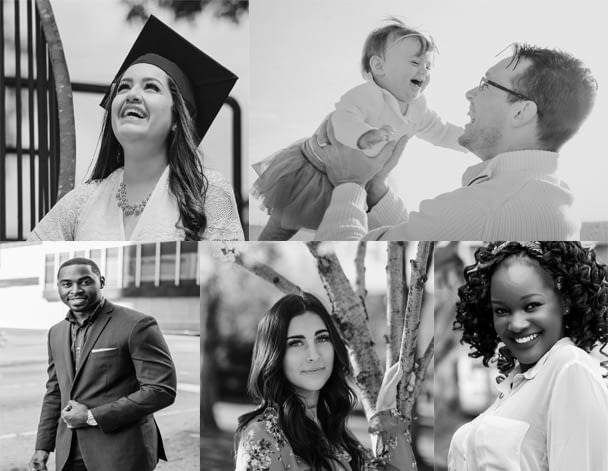 Introduction
Welcome to the course! Here's where you'll make sure that you're in the right place, meet your instructor, and learn what you can expect from the course.
01 
Understanding
In this module, you will learn:
•  What a resume is
•  Who needs a resume
•  Why having a great resume is important
02 
Preparing
In this module, you will learn:
• How to determine your unique value
• How to gather information for your resume
03 
Writing
In this module, you will learn:
•  What sections to include on your resume
•  How to write results-based bullet points
•  Grammar basics and powerful verbs
04 
Formatting
In this module, you will learn:
•  How information architecture tells your story
•  How to use font, color, and white space for readability
05 
Customizing
In this module, you will learn:
• How to customize your resume for different jobs
• How to pass applicant tracking systems
Extras & Offers
Get a free review of your resume once you've completed the course, and get exclusive access to a private Facebook group where you can have candid job conversations with other job seekers and ladder climbers.
"It's helpful that you had an example of the perfect resume and deconstructed it to illustrate how to create each section of your resume. I liked the suggestions on how to (easily) customize your resume for each job you apply for. This seems like it would take a long time, but not the way you advise."

Julie

Columbus, OH
"This is a great course. Every parent should buy this as a gift for their adult child!"

Lisa

Colorado Springs, CO
"I think this is perfect as a tool to assist someone trying to write their own resume especially folks who are going by old standards and templates. It's nicely paced and professional."

Breanna

Galloway, OH